Mr. Clive Julian, chief executive at dap UK Ltd, member of Africa Logistics Network representing the United Kingdom, won an award sponsored by HSBC UK as Entrepreneur of the year during a dinner at the Central & East of England Dealmakers Awards!
Mr. Julian established the business in 2002 to provide tailored supply chain efficiencies across the globe and it now has offices in Great Yarmouth, Felixstowe and Rugeley in the UK.
In 2015 dap UK Ltd delivered over 250 teus of building materials, lighting equipment, generators and fencing for the construction of five major relief projects in central Africa.
In March 2018 dap UK Ltd opened its new state-of-the art warehouse in Beacon Park, the premier business location on the east coast of East Anglia, Great Yarmouth, UK.
In July 2018 dap UK Ltd was awarded as the 'Best New Member 2018' by the United Kingdom Warehouse Association. This corporate award is given to the company showing the highest professional standards of warehousing on joining UKWA.
In January 2019, he masterminded a deal to sell all the shares to Nordic Transport Group which is set to take the business further in what is a very dynamic and fast-changing business.
ABOUT THE CENTRAL & EAST OF ENGLAND DEALMAKERS AWARDS 2019
Chris Wilson of KPMG has been named Dealmaker of the Year at Insider's prestigious Central & East Dealmakers Awards 2019. This event also honoured the region's corporate finance firms, banks, funders, private equity houses and individuals who have excelled in dealmaking. Fairstone Group was the headline sponsor of the event, which was held at Hilton DoubleTree in Milton Keynes and compered by Kyran Bracken. The awards were also sponsored by Freeths LLP, Haines Watts, Howes Percival, Mercer & Hole, Shawbrook Bank, Thincats, and Tollers Solicitors. Foresight Group sponsored the networking booklet and HSBC UK the drinks reception.
Watch the VIDEO:
dap UK Ltd, only for ALN members.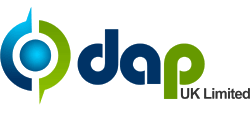 Sources: