LOGIMAR, EVERY DAY MORE INVOLVED IN SHIPMENTS TO AFRICA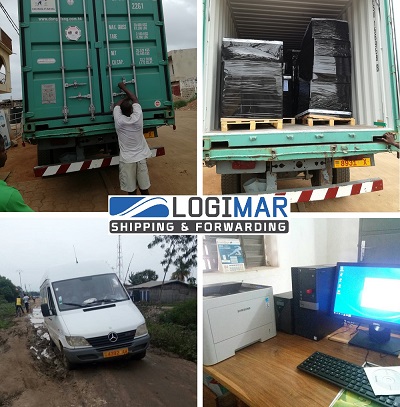 Logimar Srl, ALN Italy representative and founder member, has successfully completed part of the contracts from EU Community, thanks to the close collaboration with ALN members in all Africa, follow all Supply Chain and all stages of logistics, shipping, customs and all delivery and related installations for technological and non-technological components for contract end-users.

Logimar srl contract signed through European Union, World Bank and ADB in the following countries:
Burkina Faso; Ethiopia; Mali; Togo; Niger; Central African Republic; Congo-Brazzaville; Nigeria; Democratic Republic of the Congo; South Africa; Zambia; Zimbawe; Tanzania; Kenya; Namibia; Uganda; Cameroon; Rwanda.
Actually, several contract still in force and have been renewed for the new incoming project awarded.
By Logimar Srl (Only for ALN members)
Major shipments handled in cooperation with: