STEDER GROUP DJIBOUTI MOVED 2 PIECES OF BALL VALVES TO HYDRO POWER DAM
Steder Group Transport SARL , ALN member in Djibouti ,recently moved two ball valves for Genale Dawe Hydro Power Project from the port of  Djibouti to the project site in Ethiopia. Delivery was done inside the dam through tunnels, which was a challenge but thanks to meticulous planning and Steder Group boots on the ground, this hurdle wat taken without incidents.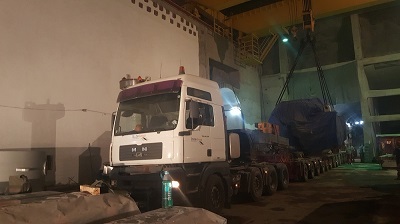 Each ball valve had a weight of 130 metric tons. Distance travelled was approx. 1450 km, items were safely delivered as scheduled.
Steder Group Transport SARL ( Only for ALN member )