FREIGHT AGENCY AND FREIGHT IN TIME FLAT- RACK COLLABORATION
Successful shipment arranged between Freight in Time and Freight Agency, members of Africa Logistics Network.
Following a request from Freight in Time in Kenya, Freight Agency UK quoted on and co-ordinated the shipment of machinery to Mombasa, Kenya. As cargo was out of gauge this involved arranging the trucking, stowing and lashing to a 40' Flat rack as well as arranging the shipment from London Gateway.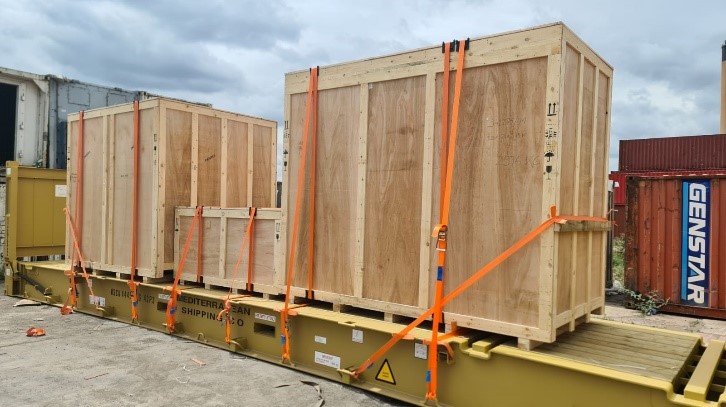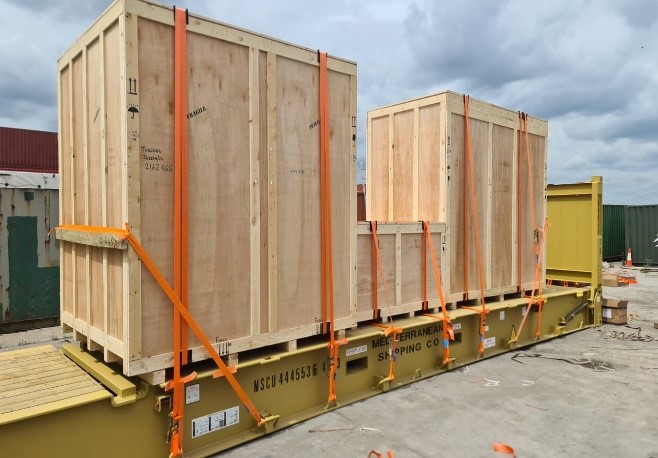 The cargo is due to arrived in Mombasa in early August .
The machinery is required by a major food producer that is head-quartered in the UK but ships to many countries from Kenya.
Freight Agency UK & Freight in Time, only for ALN members.